Hey - I was wondering if there was some way that you guys can tell me where I can find the commands that NetBrains is using when it talks to my device?
Best answer by Richard.Dunn 2 July 2021, 21:03
Found an old email I got from technical support that had steps and even has some pictures in it!
Navigate to System Management from NetBrain Desktop
Select Tenant Management to select your Tenant
Select Operations -> Multi-Vendor Support -> Device Driver (tab)

Search for the drivers you are looking for. (e.g Juniper)
Select Edit to open Device Driver Properties window
Click the Config File tab to verify CLI commands for retrieving configuration files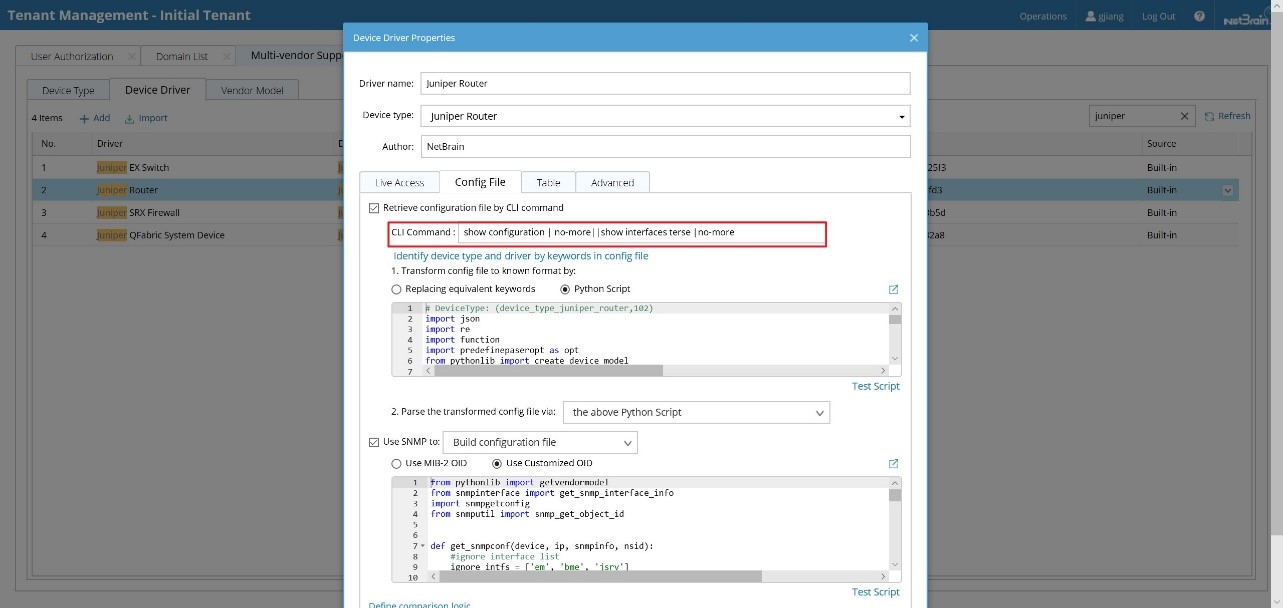 7. Click the Table tab and select Route Table to verifty CLI commands for retrieving Route table.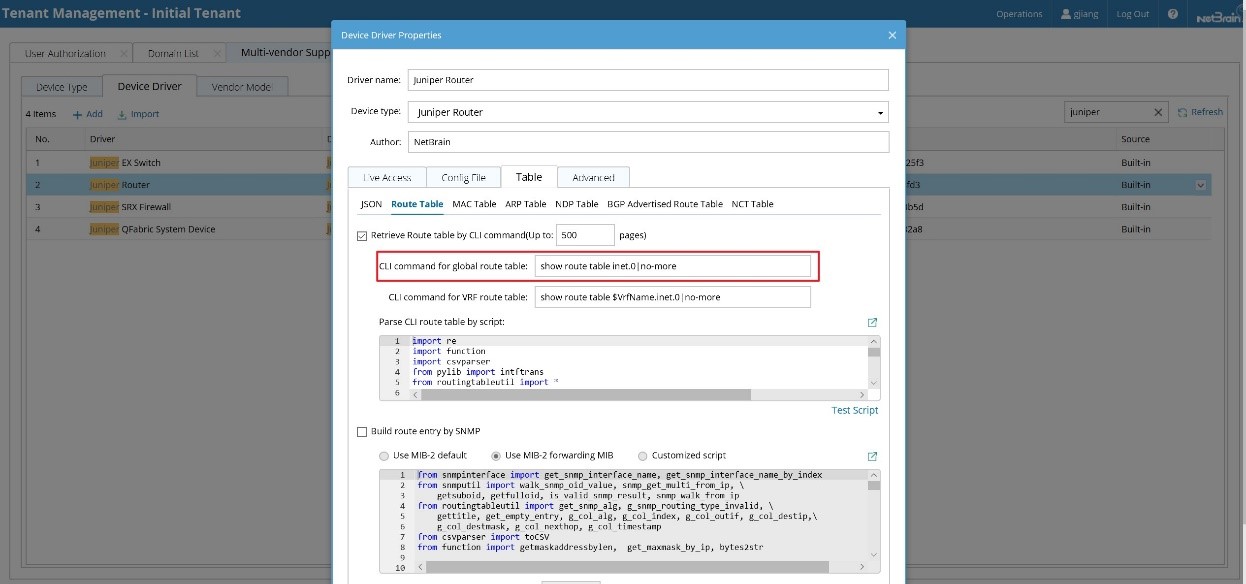 8. Select MAC Table to verify CLI commands for retrieving MAC table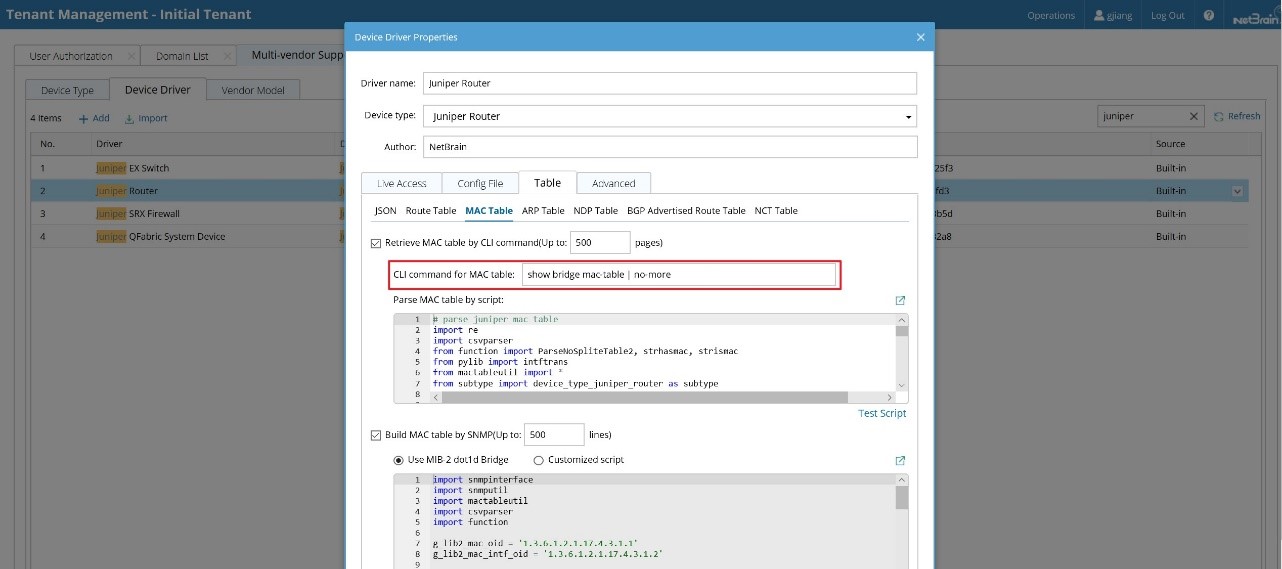 9. In Device Driver Properties, Users can also check CLI commands for retrieving ARP table, BGP Advertised Route Table and NCT table.
View original